Fire & Smoke Damage Philadelphia
If you have experiences a home fire, big or small, call the experts at 911 Restoration Philadelphia. We will make things better than ever with expert care and knowledgeable technicians.
Call our fire and smoke damage restoration experts and you will receive:
24/7/365
Same-day service
Licensed, bonded, and insured technicians
45-minute response time
Upmost professionalism
You will be connected with a customer service representative and then connected to a project manager.
There you will explain the nature of the problem, and then you will receive an ETA. At every step of the way we are there for you to ensure that you are taken care of.
Call the fire damage Philadelphia team, today.
Fire Restoration and a Fresh Fix
If you need any of these services, then you will get them because we are a restoration company that does it all. What makes us well equipped is that we are IICRC certified, thus we have the capacity to flex that we are the most appropriate choice when it comes to fire restoration.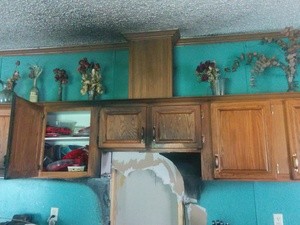 The fire damage Philadelphia team at 911 Restoration is here to tell you that everything is going to be alright.
Reconstruction
Smoke removal
Odor removal
Water extraction
Ash and soot cleanup
From the use of water extracting tools to odor eliminating thermal foggers no one is going to bring you the fresh start like 911 Restoration.
In every job we do there is a signature sign of tender love and care.  It starts off when we arrive and give you a free damage estimate. In it we will explicate to you the extent of that which you face.
Also, we find every shred of damage that has spread, so that things can start looking fresher than ever. You can trust us to get you back on the path of the fresh start, so call us today.
Best Fire Cleanup Around
What makes us one of the best fire restoration companies in the county is that we know exactly how fire affects structures, so removing the signs is easy, for us.
We recommend that you never try to perform water damage restoration yourself because it is dangerous and could cause you a lot of harm. For example, in a fire non-toxic compounds could chemically react with other items, thus making them dangerous.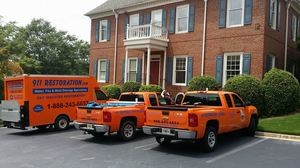 Moreover, it can result in you actually massaging the soot and ash deeper into the porous material, so D.I.Y. cleanup can be counterproductive.
Instead, call the fire damage restoration Philadelphia team at 911 Restoration for the fresh fix we are capable of brining you. We always pay extreme attention to detail, so months down the line the freshness we instill will still exist, so you will know you made the right choice.
Another bonus with working with us is that we will be the liaison between you and the insurance company. You will never have to deal with the headaches that they cause because we will be talking to the them for you, thus leaving you the ability to live peacefully every step of the way.
Providing you utter peace of mind is what we are all about, and we would love to provide you that opportunity anyway we know how.
Call the fire and smoke damage Philadelphia team at 911 Restoration Philadelphia when you need the fresh start, and our team of specialists will provide you with relief today!