Disaster Restoration Philadelphia
911 Restoration Philadelphia and the disaster restoration team are here for you if you are in need of disaster restoration services that are the best out there in the industry.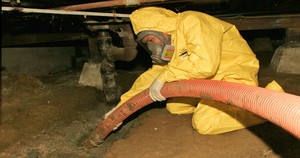 Disasters come in many shapes and forms. Sometimes they may include water damage, or other times it might be because of a powerful wind. Whatever it is you face, trust that we will be there for you.
We will make things better than they were before a disaster happened.
Available 24/7/365
Same-day service guarantee.
45-minute response time.
Free damage assessment.
The fresh start is all about providing you utter peace of mind through every situation, no matter what. When we arrive at your door, count on us to get things in tip top shape. We care about you, and you need someone by your side that will work relentlessly.
Disaster Restoration, Repairs, and Home Renovation in Philadelphia 
Although we are a water restoration company, we focus on every aspect of home repair. Whether it is a sewage spills, strong winds knocking a tree into your home, or a house fire– count on the experts here to get you through it.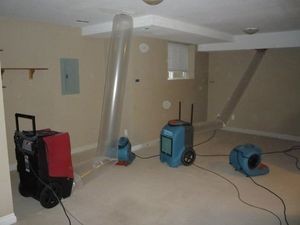 If any of these resonate with you, then be rest assured that we will pull you through it.
Heavy winds
Hail
Winter storm
Heavy snow
Strong winds
Our technicians are IICRC certified, which means they are exactly what you need when your home requires restoration work. We are professionals in home repair and cleaning.
Plus, as a dedicated team that prefers to do things in house, it just means that we save you money. There is no need to wait around for another team to come to start cleaning things up.
Our technicians can perform reconstructions, repairs, sanitation, and renovation. For whatever home disaster you face, trust in us to have the ability to make everything beautiful once more. When you need home restoration, we are only a phone call away.
Contact 911 Restoration either by phone or through our contact us portal. Standby because your fresh start is on its way!
Fresh Start Guarantee 
Our restoration jobs are renown for being something completely reinvigorating. We turn old news into exciting news. For example, one time we got an insurance company to approve a $ 150,000 job.
We got all damages and destroyed items replaced by new ones. From blenders, toasters, ovens, and dishwashers, it was all replaced.
Moreover, fire damage is expansive. For example, if your kitchen has a fire, then fire department is going to hose down the area starting from the living room.
This means that ash, soot, smoke, and water go beyond where the fire took place. For this reason, our technicians will perform water damage restoration, odor elimination, and mold prevention.
Getting the smells out involves a complete deep cleaning of the home. This is something we will do in the event of any sized fire. Count on 911 Restoration Philadelphia to make the home beautiful.
Our disaster restoration team will work endlessly to ensure there is no sign of fire damage. You will get to live comfortably for years to come.
If your home or office location is already awash in flooding, then don't wait another minute to contact our disaster restoration Philadelphia team with 911 Restoration Philadelphia today!