Water Damage Philadelphia
911 Restoration Philadelphia
Living in Philadelphia exposes property owners to a wide range of weather patterns, from tropical storms, heavy rain, and freezing temperatures in the winter to humid, muggy summers filled with mold infestations.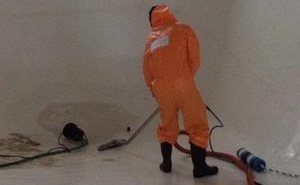 When inclement weather causes you to need water damage restoration services, you can rely on 911 Restoration of Philadelphia to assist you with whatever you may need.
The Philadelphia office is open 24/7/365, giving customers access to water damage restoration services at all hours of the day and night. It doesn't matter what time you call the branch; the technicians are ready to spring into action and be at your door within 45 minutes of receiving your call.
The entire operation is licensed, bonded, and insured for your protection because we want you to feel completely safe when you hire the Philly water damage restoration specialists.
The branch is locally owned and operated, so property owners can have peace of mind knowing the highly trained technicians know exactly what their customers want and need. Call 911 Restoration of Philadelphia when you are in need of water damage restoration, mold removal, fire damage restoration, sewage backup, and disaster restoration.
Water Damage Restoration
Water damage comes in three forms that range from a category one to three. Not every company is equipped to provide comprehensive services, but you trust can trust that the water damage restoration technicians are qualified of completely restoring your property.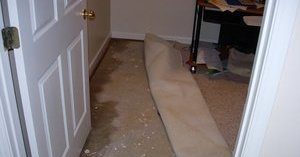 From the initial free visual inspection for property owners to the last water extraction, the Philadelphia crew will support you through the entire water damage restoration process from start to finish.
The technicians at 911 Restoration of Philadelphia are all IICRC certified by the Institute of Inspection, Restoration, and Cleaning. This institution ensures that the job will be done right and that the repair workers will follow the proper protocols needed to instill a reliable restoration solution.
For example, in the event of a flood, it is possible that the floodwater can make it into your subfloor and basement. Once the water damage forms, a mold infestation can begin to fester throughout the space. Through the use of moisture meters and infrared cameras the technicians can peer into a wall and find any hidden water, allowing us to dry the area thoroughly.
Once the source of the located, the water extraction can begin. Sometimes it involves removing sheetrock and, in extreme cases, collapsing walls. The specialists possess skills that allow us to perform reconstruction when needed. 
The water damage restoration experts on confident in their ability to make everything better than it was before any incident. So, call 911 Restoration of Philadelphia when you find yourself dealing with a water emergency.
Sewage Backup
Sewage cleanup is a form of the most extreme cases of water damage restoration. As raw sewage is classified as "black water," a category three water, then it requires the cautious care of a water damage restoration team that holds the qualifications that we carry.
Water extraction, in this case, is almost the same as any other water damage incident. It just is extra careful, as the waste needs to be disposed of safely. After all stagnating and pooling moisture is vacuumed out, the sewage backup unit can begin the microbial treatment.
Microbial remediation allows the sewage cleanup crew to remove odious bacteria that, if otherwise left untreated, can cause problems months down the road, including the need for mold removal and structural repairs.
The sewage backup cleanup team has your back in all manners of restoration, including water damage, sewage cleanup, and mold removal. Call 911 Restoration of Philadelphia for the fresh start you are in need of after sewage invades your property.
Fire Damage Restoration
If you experienced a fire in your commercial or residential property, you might be surprised how much water damage the fire department can create while putting out the blaze.
This is why the fire damage restoration crew at 911 Restoration of Philadelphia also offers water damage restoration and mold removal, two issues that can arise from a property fire.
Seldom does the majority of the damage arise from the flame, and instead it comes from the soot, oil, ash, and smoke it gives off. The remains that do not burn off are acidic and oily, which will eat away at whatever it rests upon, requiring immediate fire damage restoration services.
The ash can scatter around the entire property, settling on surfaces and getting into crevasses inside the home or business. The ash is lifted by the smoke and gets deposited into whatever material are inside of the property.
For these reasons, property owners should call the fire damage restoration team as soon as the fire departments deem the property safe to reenter. Immediate fire damage restoration services will limit the water damage and prevent the need for mold removal services.
When the fire damage restoration team arrives, they already are prepared to deal with both the fire and water damage and intend to get two problems solved in one fell swoop. Soot and ash are vacuumed out simultaneously, water is extracted, and the smoke odor is cleared out. Fire damage restoration technicians can then check to see if mold removal services are required.
Using advanced equipment like a thermal fogger allows the fire damage restoration team to neutralize smells in the deepest recesses of your home such as in-vent systems. By hiring the fire damage restoration technicians, you will receive a total and complete fresh start from the beginning to end. So, give us a call as soon as the flames are extinguished.
Mold Removal
The reason water damage can give rise to a mold infestation is that the naturally occurring mold spores in the air activate when exposed to moisture and humidity.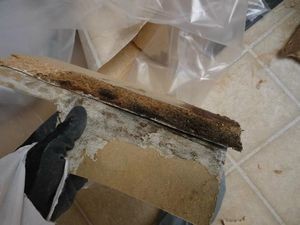 The spores can root themselves into porous, organic material that is commonly found inside homes and businesses, giving them the ability to metabolized as the spores grow out.
To prevent an infestation, the mold removal technicians should be called the minute you notice water damage in your property for a proper dry-out. Sometimes, a property owner may see that water has leaked under a sink or inside of a wall but determines that it's "not too bad."
Deciding to not professionals to clean up the water damage may prove to be detrimental to the property. By not handling the issue at the moment, months down the line they may experience a massive mold infestation.
A mold infestation can cause discoloration, crumbling sheetrock, and pungent odors that can cause those regularly inside of the property to experience health issues. To prevent all of this, the mold removal team should be called for immediate and effective restoration.
The mold removal experts will clean all traces of an infestation and provide you with clean, safe air inside of your property, So call us at the first sign of mold growth or water damage in your home or business.
Disaster Restoration
As you can tell from the segments above, the restoration team at 911 Restoration of Philadelphia are masters of implementing all types of disaster restoration services.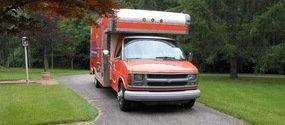 The disaster restoration team understands that this type of service is what is required of us and the technicians are happy to be able to help property owners in any way possible.
Water damage can form from many different avenues, such as from a hurricane, tornado, and snow storm. For us to make a difference in your community, the disaster restoration unit needs to be prepared to deliver you a fresh start under any circumstances.
Allow the disaster restoration experts to be there for you when you need help. After a property disaster, you may be shaken up. Therefore, we aim to make the process as streamlined for you as possible. It is imperative that every aspect of the disaster restoration is expertly handled, or else you risk losing the peace of mind we are trying to restore.
To keep you feeling calm, the staff will handle everything, from answering questions to filing your insurance claims. Disaster restoration should never be financially unavailable to you. Thus, count on us to communicate with your insurance company to maximize every cent paid out to you.
Call 911 Restoration of Philadelphia when you need comprehensive disaster restoration services, and their professionals will do whatever is necessary to give you the fresh start you deserve.