Water Damage Restoration in Philadelphia
Weather Alert: If you are experiencing pipe bursts from the cold weather, call us today for emergency assistance!
911 Restoration of Philadelphia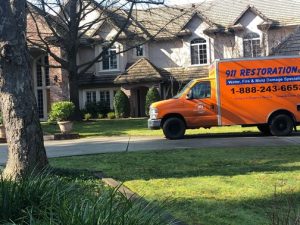 You work hard to make your property warm and welcoming. When an unwelcome intrusion like water damage compromises your home or business, it is time to call 911 Restoration in Philadelphia. We are the Fresh Start company that goes the extra mile for our customers. 
Philly is the birthplace of America and it is also home to extreme weather. Subzero winter temperatures cause pipes to freeze and burst while warmer months bring heavy rain that flood your basement. 
At 911 Restoration of Philadelphia, we offer a Fresh Start with our comprehensive selection of property damage restoration services, including but not limited to:
Whether you're a Philadelphia homeowner or business owner, 911 Restoration of Philadelphia is your Fresh Start! We'll communicate with you throughout the entire process, help answer questions related to insurance, and restore your property to its pre-damaged condition. One of our IICRC-certified teams is dispatched within 45 minutes of your call! Contact us today, and one of our friendly representatives will assist you in finding the nearest Philadelphia location.
Our IICRC certified techs understand how important your home or business is to you. We offer 24-hour emergency service so you do not have to face a home repair crisis alone. 911 Restoration in Philadelphia handles every aspect of your property damage, from emergency repair to complete restoration. Call 911 water damage experts at (215) 268-7407 and allow us to offer you a free visual inspection.

Call us 24/7/365. Our licensed, bonded, and insured team arrive within 45 minutes.  911 Restoration in Philadelphia is your one-stop solution for emergency repairs, remediation, and complete reconstruction for water damage, mold, fire and smoke, or sewage backup. 
Service area map
From Drips to Floods – Water Damage Restoration in Philadelphia
No one wants to open the front door or basement door to discover their property is flooded. For more than 30 years, 911 Restoration has transformed Philadelphia water-damaged properties into beautifully restored homes and businesses. Call us at (215) 268-7407 and see how we can help.

We start with an assessment and a visual property inspection for property owners only. Then, our team works quickly to remove water with powerful pumps, blowers, and vacuums. 
Our certified water remediation professionals take care of the many details that arise with water damage Philadelphia.
911 Restoration is your local Philadelphia water damage contractor for everything from ceiling leak cleanups to total home or business renovation.
Client Testimonial
Erel Kedem
"Amazing job. professional workers and great service. highly recommanded!"
Our Sanitization and Disinfection Services Are Clean to the Extreme
Today more than ever, homeowners and business owners want the security of superior cleaning and disinfecting. Our techs are trained in the latest protocol from the Centers for Disease Control and Prevention (CDC) and Environmental Protection Agency (EPA) in the fight against coronavirus, bacteria, and other pathogens. 
Because of this, 911 Restoration in Philadelphia is dedicated to the health and safety of our associates and our clients. We adhere to CDC and EPA recommended practices by using masks, ventilators, gloves, and other necessary equipment as we deep clean and sanitize your property. We even customize our cleaning and sanitizing packages for essential businesses. 
For 911 restoration complaints, call 911 Restoration in Philadelphia.
Mold Is a Danger to People, Pets, and Property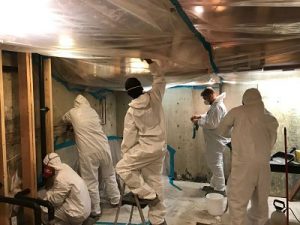 You may need mold inspection, removal, and remediation after water damage in Philadelphia. Generally, the more extensive the water damage, the more likely it is that mold will be present in your carpeting, basement, and other places on your property.
Mold spores spread through the air and may sicken people and pets. An IICRC certified mold removal expert can identify, assess, and resolve your mold infestation. We bring in heavy-duty dryers and dehumidifying machines. Depending on the amount of mold damage, 911 Restoration will remove affected flooring, carpeting, and drywall. We will restore your property to an even better condition than when we began. 
Call 911 Restoration in Philadelphia for professional mold removal Philadelphia PA at (215) 268-7407. 
We Offer Complete Sewage Removal and Cleanup
If your property in Philadelphia, Pottstown, Bensalem, and surrounding areas has sewage backup, you want to be certain that every trace of this hazardous waste is removed from your home or office. 
911 Restoration in Philadelphia removes dangerous sewage backup from your basement and home using powerful extraction and drying. We replace any surfaces or fixtures that are contaminated with wastewater. By the time we finish, you would not believe that your property was once flooded with sewage. 
When sewer water invades the safety and purity of your property, call sewage cleanup Southampton for 24-hour emergency service. 
We Kick Fire and Smoke Damage to the Curb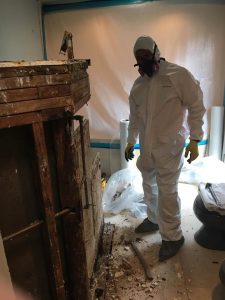 Even a small fire creates smoke that lingers in the air for years. Soot is an oily substance and ash is powdery. Together, they penetrate deep into walls and insulation. That is why you could smell smoke long after the fire was extinguished and the debris cleared away.
911 Restoration in Philadelphia uses soda blasting to clean fire damage from your home or business. As a matter of fact, we permanently eliminate smoke and odor. We work directly with your insurance company so that our bills go straight to your carrier. Our certified and trained fire restoration Dublin professionals remove stubborn stains and odors. 
When you have residential or commercial fire and smoke damage, trust our experts to restore your property with our Fresh Clean promise. Call us at (215) 268-7407 and see how we can help.
Disaster Restoration Is a Phone Call Away
911 Restoration in Philadelphia has trained team members who arrive within 45 minutes to clear debris, make emergency repairs, and start your property on the path to restoration.
Philadelphia's climate brings constant challenges and threats to property owners: roofs that leak from heavy snow accumulation; spring flooding when the snow melts; and hot summers that encourage mold and mildew to run amok in your home or office. As daunting as that may sound, are you ready for a Fresh Start?
Equally important, our well-trained disaster restoration experts will create a personalized plan for your home or property. From replacing leaky pipes to installing new carpeting, 911 Restoration is your complete Philadelphia water damage, renovation contractor.
When a disaster damages your property, call 911 Restoration for fast, experienced help.
It's Our Business to Manage Your Commercial Property's Restoration
911 Restoration in Philadelphia removes the headache of restoration and repair for your commercial property. In fact, we manage all aspects of getting your business up and running with a beautifully restored property that your customers and employees will love. 
Besides, we understand how water damage, sewer backup, or incident negatively affects your business. Our licensed, bonded, and insured professionals cover the many details necessary to put the unpleasantness of a flooded showroom or sooty kitchen beyond you. 
Our water damage contractors will repair, replace, and restore your commercial property in accordance with proper codes and permits. That means that one phone call does it all when a property emergency strikes. Call 911 Restoration in Philadelphia at (215) 268-7407 for an estimate and a free visual inspection for property owners only. 
Serving the communities of Abington, Ambler, Ardmore, Aston, Montgomeryville, Upper Darby and surrounding areas.