Water Damage Restoration Philadelphia
The water damage restoration team at 911 Restoration Philadelphia can do more than fix leaks and cleanup floodwater, the technicians are trained to implement sewage cleanup, mold removal, fire damage restoration, and disaster repair services.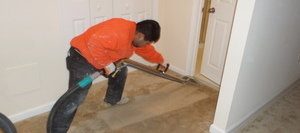 If you are in need of water damage restoration or any repair work needed for your home or business, then you have come to the right place, because the experts in Philadelphia have your back.
When you hire the water damage restoration team, you get more than just help on restoration services because the repair workers also aim to be there to give you the peace of mind you deserve.
The best way the water damage restoration crew will keep you calm during a water disaster is by responding within 45 minutes of being notified of your emergency. By staying available 24/7/365 the staff members can assist you the moment you need us.
The entire water damage restoration operation is licensed, bonded, and insured, so you can feel entirely at ease when they are on the job. You deserve a professional team that cares about your wants and needs, so call 911 Restoration of Philadelphia today!
911 Restoration Is Your Top Water Damage Solution
The water damage restoration team is here for you when you are in need of top-of-the-line property restoration services. Owners of homes and businesses can trust in our IICRC certification, knowing that the Philadelphia experts are not only trained to repair flood and leak damage but implement mold removal services, as well.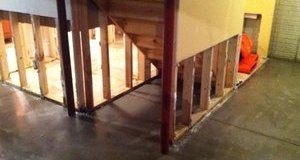 Through the use of advanced technologies, such as dehumidifiers, infrared cameras, and water extraction machines, the technicians can quickly extract large quantities of water out of your property. This speedy water damage restoration means you get to resume your normal life as soon as possible.
On average, after a property flood, the experts can have the affected area dried out only three days after they arrive in the scene. For most water disasters, technicians guarantee you same-day repair services.
Time is money, and the longer you have to wait for someone, the more the problem compounds. The way in which 911 Restoration of Philadelphia saves you money is by doing a job the right way the first time so that you never have to call another team months down the line.
Plus, this restoration company can do it all, from completing all water damage repairs to implementing mold removal services. So, when you need leak, flood, and mold removal, give 911 Restoration of Philadelphia a call today.
We Are Here For To Repair All Water Disasters
Our water damage restoration technicians undergo rigorous training so that you can depend on us to implement comprehensive services that include mold removal.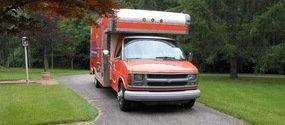 Floods and leaks often lead to mold infestations, and the mold removal team knows how to take care of all aspects of such an incident so that the damage can be as limited as possible.
The professionals are qualified to handle all water categories. This also means the mold removal crew will clean all the stubborn water stains, remove all trace of a mold infestation, and even decontaminate your property after a sewage backup.
Sewage contains a high level of microbes that may make it easy for mold to sprout from. You may also become ill if you come into direct contact with sewage. So when a backup occurs, you should never come into contact it and try to create a barricade to keep it from spreading to other parts of your property.
The mold removal team wears hazmat suits, sanitizing solutions, pumps, wet vacuums, and thermal foggers. Stains, puddles, and odors are removed so that you can breathe easy. It is the fresh start signature that is left behind on every job. Call our water damage restoration team when you need the fresh start fix, and 911 Restoration of Philadelphia can assist you today!