Water Damage Restoration Philadelphia
The water damage team at 911 Restoration Philadelphia can do more than just water damage, as we are capable of sewage back up, mold removal, fire damage, and disaster restoration.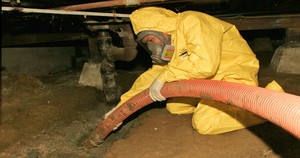 If you are in need of water damage restoration or any type of repair work needed for you home, then you have come to the right people because we have your back here.
If you need help day or night, then call us because we are available 24/7/365.
Free water damage estimate for all homeowners.
We work with all insurance companies to get you can affordable job.
You get more than just help on the physical restoration because we also aim to be there for you for the emotional side. This is exemplary of our holistic approach to restoration. Being there for you home means that we can fix your heart at the same time.
You deserve a professional team that makes your peace of mind a priority, so call 911 Restoration, today.
911 Restoration is the Water Damage Solution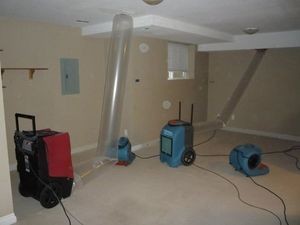 The water damage restoration Philadelphia team is here for you if you are in need of home restoration or repairs. The team here is IICRC certified, thus we are more than capable of getting you a fresh start for any home accident.
Broken or busted pipe? We can fix it.
Roof? We will dry it and patch it up.
Flooding? Water extraction is only a phone call away.
The dehumidifiers we bring the job are some of the most advanced in the industry, as we can pull almost 1.7 liters of water out the air per day. This means that things get back to normal faster than you think.
On average, after a home flood, we can have the home dried out only three days after we arrive. Plus, for almost all and any disaster, we guarantee you same-day service.
Time is money, and the longer you have to wait for someone to come then the more the problem compounds. The way in which we save you money is by doing a job the right way the first time, so that you never have to call another team months down the line.
Plus, we are the only people you have to call because we are the all in one team that can do it all. Not many people can boast that. When you need help, give the water damage Philadelphia team a call at 911 Restoration.
Here for All Home Accidents
Our technicians undergo rigorous training, so that you are always taken care of for what may occur. From EPA certification to IICRC, and the years of hands on experience; it all means that you receive A + care from initial contact to when you return home.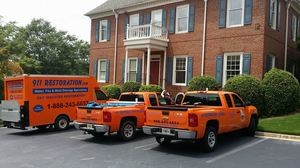 This also means you can trust us to fix all the stubborn stains and water damage incidents around. For example, sewage backup is considered a category 3 water damage incident.
This means it contains a high level of microbes that may make you ill if you come into direct contact with it. So when it happens never touch it, and try to barricade it. Keeping it from spreading to other parts of your home is extremely important.
We have hazmat suits, sanitizing solutions, pumps, wet vacuums, and thermal foggers. Stains, puddles, and odors are removed, so that you can breathe easy. It is the fresh start signature we leave behind on every job.
Call our water damage Philadelphia team with 911 Restoration Philadelphia when you need the fresh fix and we can shoot right over to provide it to you today!