Water Damage Restoration in Philadelphia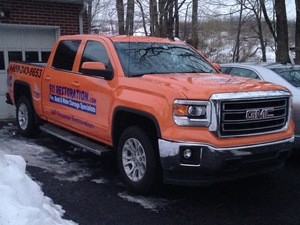 Living in Philadelphia exposes property owners to a wide range of weather patterns, from tropical storms, heavy rain, and freezing temperatures in the winter to humid, muggy summers filled with mold infestations. When inclement weather causes you to need water damage restoration services in Philadelphia, you can rely on 911 Restoration of Philadelphia to assist you with whatever you may need, such as:
Kitchen ceiling water damage
Basement flood cleanup services
Water damage to bathroom floor
Water extraction on area rug
The Philadelphia office is open 24/7/365, giving customers access to water damage services at all hours of the day and night in Philadelphia. It doesn't matter what time you call the 911 restoration locations; the technicians are ready to spring into action and be at your door within 45 minutes of receiving your call.
The entire operation is licensed, bonded, and insured for your protection because we want you to feel completely safe when you hire the Philly water damage restoration specialists. Our team has received extensive training and uses state-of-the-art equipment when providing water damage restoration services, like basement flood clean up and water extraction. Call us at (215) 268-7407 and learn how we can help.
The branch is locally owned and operated, so property owners can have peace of mind knowing the highly trained technicians know exactly what their customers want and need. Call 911 Restoration of Philadelphia when you are in need of water damage restoration, mold removal, fire damage restoration, sewage backup and disaster restoration.
Water Damage Restoration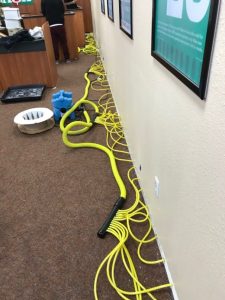 Water damage comes in three forms that range from a category one to three. Not every company is equipped to provide comprehensive services, but you trust can trust that the water damage experts in Philadelphia are qualified of completely restoring your property.
From the initial free visual inspection for property owners to the last water extraction, the Philadelphia crew will support you through the entire water damage restoration process from start to finish.
The technicians at 911 Restoration of Philadelphia are all IICRC certified by the Institute of Inspection, Restoration, and Cleaning. This institution ensures that the job will be done right and that the repair workers will follow the proper protocols needed to instill a reliable restoration solution.
For example, in the event of a flood, it is possible that the floodwater can make it into your subfloor and basement. Once the water damage forms, a mold infestation can begin to fester throughout the space. Through the use of moisture meters and infrared cameras the technicians can peer into a wall and find any hidden water, allowing us to dry the area thoroughly.
Once the source of the located, the water extraction can begin. Sometimes it involves removing sheetrock and, in extreme cases, collapsing walls. The specialists possess skills that allow us to perform reconstruction when needed.
Call us at (215) 268-7407 and please allow us to offer you a free visual inspection.
The water damage restoration experts on confident in their ability to make everything better than it was before any incident. So, call 911 Restoration of Philadelphia when you find yourself dealing with a water emergency.
Frozen Pipe and Flooded Basement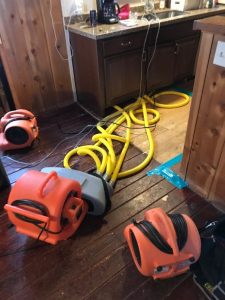 Philadelphia property owners are aware of the cold winter months that the area experiences. During these months, it is important to take the necessary precautions to keep the property safe from needing emergency water cleanup services. One common issue many property owners face during cooler months are frozen pipes. When pipes, commonly in the basement, are exposed to temperatures under 30 degrees they have the potential to freeze.
Dealing with a frozen pipe is not an issue to take lightly. Frozen pipes have the potential to burst which can cause flooding. The basement is one area to pay close attention to during extremely cold moments. Basements are prone to flooding because they do not receive the same heat that the rest of a property does. If a frozen pipe bursts causing a flooded basement at your Philadelphia property, our team offers flooded basement cleanup services. Call us at (215) 268-7407 and see how we can help you.
By calling 911 Restoration for flood cleaning services, Philadelphia property owners can rest assured knowing they are in good hands. When it comes to flood cleanup and water damage removal, our team has the experience to handle situations of any size. The water damage restoration team will also disinfect the basement floor after flood cleanup has occurred. Receive professional flood clean up services by calling our office today!
Serving the communities of Abington, Ambler, Ardmore, Aston, Montgomeryville, Upper Darby and surrounding areas.