Sewage Backup & Cleanup Philadelphia
Call 911 Restoration Philadelphia if you are having sewage backup problems because we will make sure that things get better than they were before disaster struck.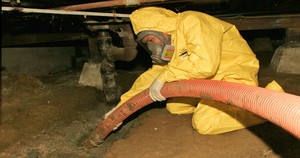 The sewage backup Philly team is IICRC certified, so you know that the waste will be removed appropriately.
You get the attention of a team that is available 24/7/365.
45-minute response time for all category 3 water incidents.
Same-day service guarantee.
Free water damage estimate.
Friendly and professional attention.
Upon our arrival we will be wearing hazmat suits that will allow us to navigate the disaster area, thus making us capable of vacuuming out sewage and begin the water damage restoration process. We are all about giving people second chances, and a fresh start. Call us for yours.
Sewage Backup Cleanup, Sanitation, and Stain Removal
911 Restoration Philadelphia counts themselves as professional difference makers. We aim to bring you peace of mind by making your business or home pristine once more. So, allow us to tell you what we offer in terms of home restoration.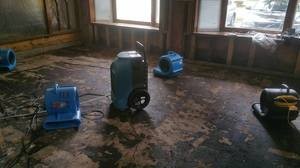 When raw sewage comes out and floods your home it is considered a category 3 water damage. As soon as this happens, you need to call us as soon as possible.
Once all the waste is removed we begin microbial remediation that is meant to act as an odor control.
Most of the time all soaked material has to be discarded, but as we value transparency then you can count us to be honest with you about what needs to be restored and replace.
On top of extreme professionalism, another benefit with working with us is that we are home insurance experts that can work with your adjuster, on your behalf, to get your claim successfully approved. This gets you the affordable price that you deserve Call 911 Restoration when you need home restoration services.
Fast Response: What to Do about Sewage Backup
Turn off the water to the home. This will equalize the water pressure in the home, thus allowing the sewage to level out and curb the amount that breaches into your home.
Seal the area off. Use towels, or simple close the door, but keeping the waste from flowing out of the area will be a big aid to keeping you and your family from getting sick.
But in doing so remember do not touch it. This stuff is raw sewage and carries a high microbial load. This is the type of stuff that can make you very sick if you come into direct contact with it.
When it doubt, pull you and your family out of the home. Call 911 Restoration and sewage backup Philadelphia team.
We will arrive quickly to get things back under control. Making your home beautiful, and brining stability into your life is the top priority.
If your home or office location is already suffering from a black water incident, then don't wait for it to get worse. Contact our sewage backup cleanup Philadelphia team with 911 Restoration Philadelphia for help today!