Water Damage and Mold Removal Aston
It can be overwhelming when you realize that you have any level of water damage in your household, which is why the water damage Aston team at 911 Restoration of Philadelphia wants to be the company you can trust.
When you hire us to mitigate your water emergency, you can be sure that our mold remediation specialist in Aston is trained to the utmost degree to handle any cause of water damage, such as:
Pipe bursts and other plumbing concerns

Flooded basements and crawlspaces

Running sinks and bathtub overflows

Clogged gutters and downspouts

Roof and ceiling leaks

Storm damage and other kinds of disaster damage

Sewage backups

Fire sprinkler malfunction
Our IICRC certified water damage experts in Aston are available 24/7/365, which means we are able to assist you around the clock, including holidays.
In order to make sure we alleviate the situation as fast as possible, our mold removal Aston agents guarantee that they will get to your home within 45 minutes of receiving your phone call. So, call our water damage experts in Aston today to get the best water and mold damage restoration services in the area!
Let Our Professionals Take Care Of Proper Mold Removal
We never want homeowners to feel like they are expected to clean up mold on their own, which is why our mold removal Aston pros are qualified to handle any fungus job, no matter how big or small the situation may be.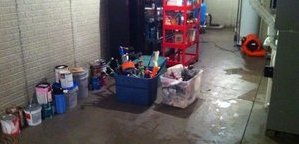 The biggest reason we are so adamant about working quickly, is because mold has the ability to impose health risks upon those living in the home with the substance.
It is necessary to test the mold in the home, because it can be difficult to tell for sure what type of mold is living in your home, which is why our water damage Aston crew provides proper mold testing.
Not only do we test the mold, but our mold removal Aston unit uses comprehensive techniques to thoroughly remove all traces of fungus.
So, call us when you need the best fungus eradication in the industry and our water damage Aston techs will go the extra mile to cleanup your household today.
With Our Team On The Job You Don't Have To Worry About Water Damage
When you hire our mold removal Aston experts, you can sit back and relax knowing that we have everything covered the moment we arrive on the scene.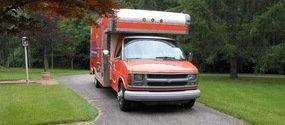 Our water damage Aston professionals know exactly how to properly clean all traces of mold and fungus, ensuring that your home becomes a clean and safe place for you and your family to live.
We make sure to isolate the mold with vapor barriers, so when our mold removal Aston team begin restoration procedures the spores won't spread throughout the household.
Along with ensuring that your household is completely sanitized, we also offer you around the clock customer service to make sure that your emotional wellbeing is in tact throughout the process.
Call our water damage Aston technicians at 911 Restoration of Philadelphia when you need complete care and we will provide you with a fresh start today.