Water Damage and Mold Removal in Montgomery County
Water Damage and Mold Removal
Montgomery County property owners can face water damage after: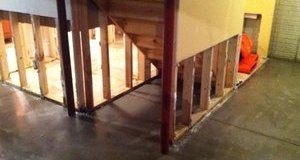 Plumbing Emergencies
Burst pipes and leaking appliances cause water damage in homes and businesses around Lansdale, Pottstown, Norristown, and other areas. You might also experience water damage if a tub, toilet, or sink overflows.
Natural Disasters
Storms and heavy winter snows can all lead to serious water damage throughout the year in eastern Pennsylvania.
911 Restoration of Philadelphia can provide you with immediate help after you experience any kind of water damage. We can respond to emergency calls within 45 minutes. Our technicians will arrive armed with top-of-the-line equipment to remove water and restore your home or business.
We Know How to Handle Mold Removal in Lansdale
Mold growth is a serious risk associated with water damage in Lansdale. You may be especially at risk for mold if you suffered from a sewage backup, but mold grows quickly anywhere water damage occurs.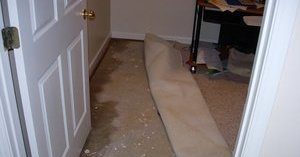 911 Restoration of Philadelphia offers free visual mold inspections to property owners only in Montgomery County.
We know where to look for mold in your property. The mold removal process must be started quickly, as mold can destroy drywall, foundations, roofing material, and even your furniture. You will limit the damage to your property if you contact a professional mold removal service quickly.
911 Restoration of Philadelphia uses infrared scanners to detect mold, even if it is hiding behind walls where it cannot be seen with the naked eye. Our technicians are IICRC certified to handle the chemicals dedicated to ensuring the mold removal process is successful. We take all mold infestations seriously. Let us get to work handling mold removal for you today.
You Can Get Help with Water Damage Restoration Now
Property owners in Montgomery County do not have to handle water damage on their own. 911 Restoration of Philadelphia is a full-service disaster restoration company that can carry out all aspects of water damage restoration, including: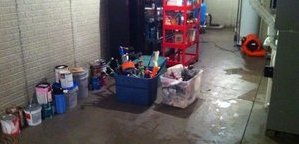 Dehumidification

        Water Removal

        Mold Removal

        Debris Removal

        Complete Restoration
We can limit the odds that you will face mold growth by using professional-grade sanitizers and antimicrobial chemicals. Our team focuses on monitoring air quality throughout the restoration process to ensure you do not suffer negative health effects after water damage.
911 Restoration of Philadelphia can even help handle your insurance claims. We have experience working with all insurance companies to ensure that the water damage restoration process is low stress for you. Take the first steps to handle water damage and mold removal by contacting us if your property is in:
        Abington

        Ambler

        Arcola

        Ardmore

        Audubon

        Bala Cynwyd

        Blue Bell

        Bridgeport

        Cedars

        Cheltenham

        Collegeville

        Colmar

        Conshohocken

        Creamery

        Dresher

        Eagleville

        East Greenville

        Elkins Park

        Fairview Village

        Flourtown

        Fort Washington

        Franconia

        Frederick

        Gilbertsville

        Gladwyne

        Glenside

        Green Lane

        Gwynedd

        Gwynedd Valley

        Harleysville

        Hatboro

        Hatfield

        Haverford

        Horsham

        Huntingdon Valley

        Jenkintown

        King of Prussia

        Kulpsville

        Lafayette Hill

        Lansdale

        Lederach

        Mainland

        Merion Station

        Mont Clare

        Montgormeryville

        Narberth

        Norristown

        North Wales

        Oaks

        Oreland

        Palm

        Pennsburg

        Perkiomenville

        Plymouth Meeting

        Pottstown

        Red Hill

        Royersford

        Salfrod

        Salfordville

        Sassamansville

        Schwenksville

        Skippack

        Souderton

        Spring House

        Spring Mount

        Sumneytown

        Telford

        Tylersport

        Valley Forge

        West Point

        Willow Grove

        Woxall

        Wyncote

        Wynnewood

        Zieglerville