Water Damage Chester
A water leak can be a stressful situation, but you can rely on the water damage Chester team at 911 Restoration Philadelphia to be there to assist you right away.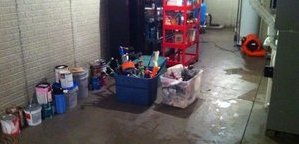 When you call our local office for help with your water emergency, an IICRC certified water damage and mold removal Chester technician will arrive at the site of the disaster within 45 minutes of your call, or less.
Upon arrival, a free visual inspection is conducted to determine the cause of the damage and assess the repair plan. Once you decide to work our water damage Chester technician, the crew stars the mitigation process immediately.
With state of the art equipment, protective gear, and advanced technology, you can rely on our water damage Chester and mold removal Chester experts to help you 24/7/365, including holidays.
Don't allow a small leak to threaten the integrity of your home or business. For answers to your water disaster and potential mold issues, call the mold removal Chester experts today.
Mold Removal Done by the Professionals 
The mold removal Chester experts work hand in hand to make sure no mark is missed and to ensure each customer's home is restored even better than its original condition.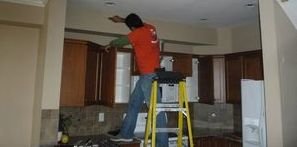 If you are a home or business owner and discover a small leak, call the experts for immediate action. It takes water no more than 24 hours to become contaminated with fungus. Prolonging your repairs on a small leak or taking shortcuts creates bigger and structural problems such as mold infestation.
Since mold does not always have a physical indicator and can very well be hidden, your only indicator might be a musty or damp odor. If this happens, avoid masking the smell and call the mold removal Chester experts for a proper inspection.
Each of our mold removal Chester technicians are specially trained and qualified to eradicate any mold infestation inside your home. Arriving equipped and geared, the mold remediation crew gets to work right away.
When you work with our mold removal Chester experts, you get long term repair solutions, top of the line restoration job and hand on advice ways to maintain the repairs and prevent future damage.
Some of the water damage Chester and mold removal Chester's tips include:
Remove any excess water on your kitchen or bathroom surfaces
Inspect the caulking around sinks, tubs and shower stalls to ensure there is no cracking
Keep humidity level in your home no more than 60%
If you have a water emergency and suspect your property might be facing the threats of a mold, call the water damage Chester and mold removal Chester experts right away.
Water Damage Chester Team Make It Easy
Having a water damage situation in your home is an inconvenience and can cause great disruptions in your life. When you call our water damage Chester experts, you get peace of mind and solutions.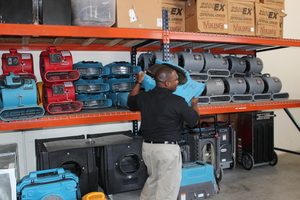 We want to alleviate any stress you have so your focus can be on you and your family. So you don't have to worry about your insurance claim, we offer to do that for you. You won't have to worry about negotiating or understanding your coverage.
Your project manager works to address each customers concern's and ensure they have peace of mind. The water damage Chester and mold removal Chester experts are the experts to pave the road to your Fresh Start.
Don't wait another moment, call experts at 911 Restoration of Philadelphia.