Cleaning Up Crime Scenes & Insurance – Will My Carrier Cover It?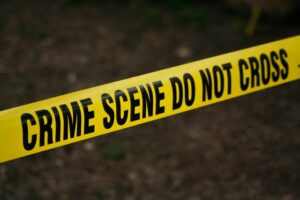 If you have ever called in a home restoration company for storm damage or other repairs, you know that your insurance covers most costs. Do the same conditions apply to damages sustained during a crime scene?
More importantly, do insurers consider biohazard cleanup and disinfection as a viable reason for the coverage?
It's not easy to consider the possibility of dealing with the possibility of such devastating circumstances. Yet, you should know what sort of insurance coverage you can use when tragedy strikes.
Read on to find out about crime scene cleanup insurance and whether your carrier can reimburse you.
Crime Scene Cleanup Insurance: Will Your Carrier Cover the Cost?
Questions like these are unavoidable when you're dealing with such bleak circumstances. That's why knowing you should know beforehand how to proceed if such an incident occurs at your home/workplace. Considering the estimated costs associated with crime scene cleanup services, you might need to ask your insurance provider for help.
In that case, you should understand your insurance policy for better coverage options. Consult your homeowner's insurance adjuster to discuss the terms and conditions of your policy. Know how much money you may receive and what type of evidence you'll need to file your claim.
The crime scene cleanup insurance policy may fall under biohazard coverage.  Check the wording and clauses to see if they cover biohazard cleanup and disinfection of murder scenes, unattended deaths, and attempted murder sites.
Newer home insurance policies often list coverage options for crime-related cleaning services and remediation. Yet, if your insurance providers are just starting or haven't updated their policies in years, you might not receive coverage.  It's more practical to request your adjuster to alter the policy (if allowed) or for you to look for carriers that can accommodate you in times of need.
Besides this, find an insurance service provider that permits you to choose your own home restoration company for cleanup. It'll ensure that the biohazard cleanup specialists you hired are on your side when it comes to negotiating the sanitization costs and reimbursement.
Crime Scene Cleanup Services: How Can 911 Restoration of Philadelphia Help?
911 Restoration of Philadelphia isn't your average home restoration company. As your trusted service provider, we approach the situation with utmost care and compassion. We adopt a client-oriented strategy and ensure that you don't have to restore your home alone after a traumatic incident.
Years of expertise have helped us evolve into a team that can tackle biohazard cleaning and sanitization treatments. Our technicians receive advanced training in clearing different messes, including biohazards (i.e., bloodstains, human waste, and other bodily fluids).  Plus, our 24-hour emergency response service works well for such situations.
Our biohazard cleanup and disinfection services include:
Scrubbing off stubborn bloodstains splattered across different surfaces of the room (i.e. walls, ceilings, furniture)
Disposing of contaminated items like soiled carpets, blood-soaked bed sheets, etc.
Deodorizing the crime scene site to remove lingering odors and smell
Sanitize and disinfect all surfaces to eliminate germs and bacteria
We strive to clear all evidence of trauma and ensure that the crime scene becomes livable again. Like most biohazard cleanups and disinfection services, this job requires advanced training and industry-based cleaning supplies. Otherwise, we risk exposing residents and ourselves to biohazard materials that can be dangerous for your health.
How Much Does Crime Scene Cleanup Cost?
At 911 Restoration of Philadelphia, we empathize with your devastating situation and do our best to alleviate your stress. You can trust us to share cost-effective strategies and reasonable price plans for our services. In addition, we are willing to accept insurance coverage and payment plans that work in your favor.
We may calculate service charges based on:
Hourly rates
Size of the affected area(s) and property
The severity of the structural damage caused by a violent crime
Length of time taken between the incident and discovery of the body
Requirements (i.e., specialized machinery and safety gear worn during the cleanup) and other property-related matters.
Additional services like organizing and rearranging stored items, discarding hoarded possessions, etc.
If your homeowners' insurance policy includes biohazard coverage, we will do our best to address its clauses.  Our supportive team can create detailed reports for evidence, including photographs of the mess created in the wake of a crime.  We even capture images of the house before and after treatment to justify our restoration costs for the crime scene insurance policy.
Our professional support helps put you at ease and simplifies the application process. Consequently, it maximizes your chances of receiving reasonable coverage for proper cleanup and restoration.  We charge the bill to the insurance provider. In most cases, you will only have to pay for deductibles.
The Bottom Line
Lastly, know that crime scene cleanup insurance policy can vary from place to place. You're advised to read the fine print before selecting a homeowner insurance carrier. Your due diligence can ensure that you acquire financial security if an event like this transpires. In addition, you will be able to make financial decisions with more surety when you have such a policy to back up your cleanup options.
When it comes to biohazard cleanup and disinfection services, we have you covered. Our technicians will do our best to eliminate all biohazards to make the place livable again. You can discuss the timeline in greater detail with your assigned contractor.
Contact 911 Restoration of Philadelphia for further details on home restoration services in your area.