Disaster Restoration and Mitigation Profile in the event of Storm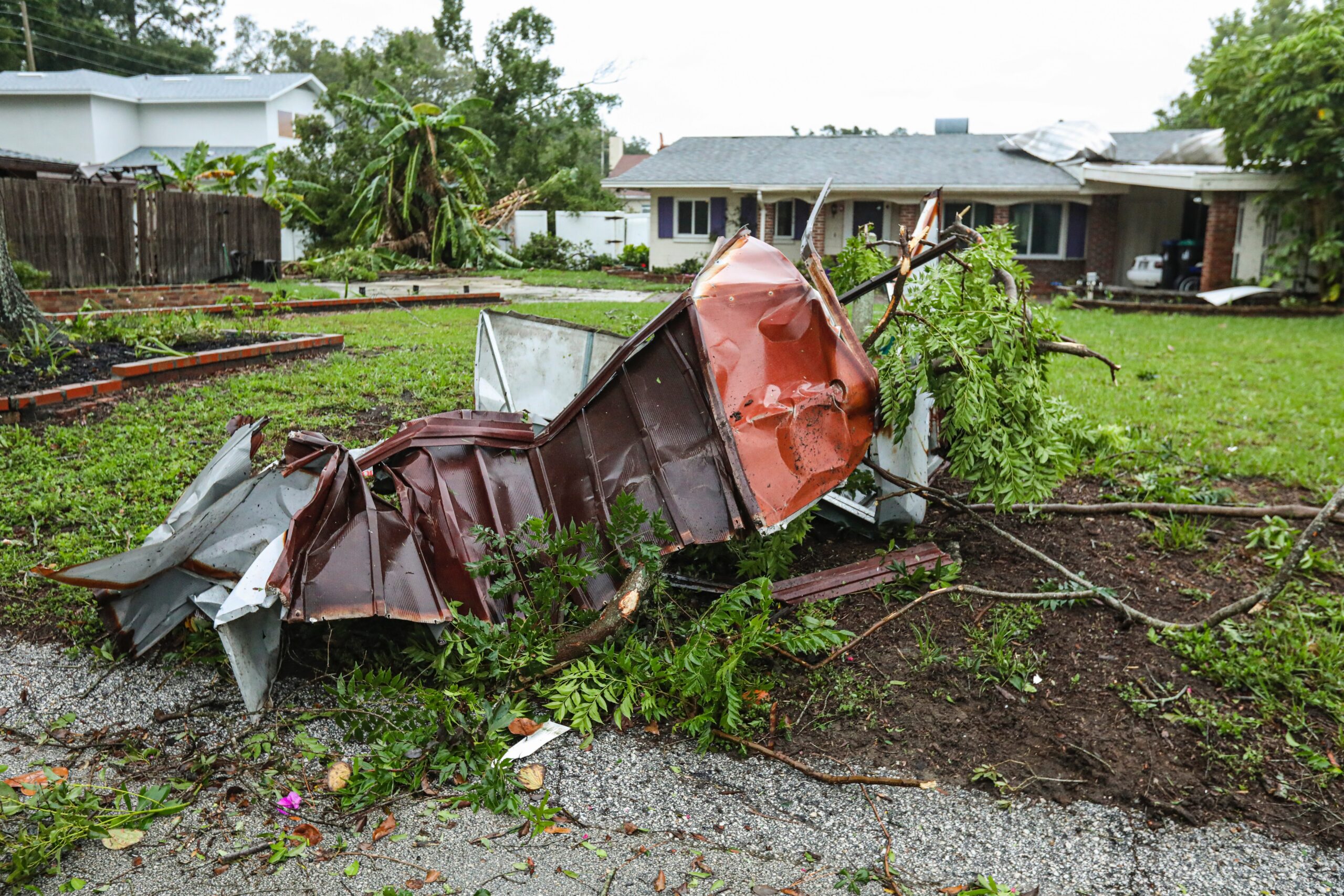 Philadelphia is prone to storms and flooding from storm surges. Storms cause more or less significant damage, but all of them are costly. It may damage your walls and roof or destroy the structure of your house. Although the agencies often inform the public in advance, the time to implement preventive measures is too short. It is essential to seek professional disaster restoration services immediately after a disaster to prevent the damages.
Let's discuss the role of disaster restoration and mitigation services in the event of a storm!
Storm-a Natural Disaster
A natural disaster is any material damage caused by a natural, unforeseeable event.
A storm is a natural disaster that causes material damage by a strong wind. The wind must have at least 80 km per hour speed within the perimeter of an established zone to be considered a storm. It can rip tiles off your roof, and smash windows and walls, causing further damage.
Windstorms mainly affect the roofs and cause tiles to fall. Sometimes, when a storm hits, roofs fly away. It can also damage the waterproofing system, causing water to enter your house. A storm accompanied by heavy rain worsens the situation. 
Some other storm damages a storm can cause include:
Light construction buildings, garden sheds, verandas, blinds, antennas, solar panels, wires, etc.

Shutters, gutters, and glazed parts

Windows

Plantations, trees, and fences

Humidity damaged the interior of the house following heavy rain
Why Need a Disaster Restoration Service in the Event of a Storm?
Doing the repair and cleaning work yourself may seem like an affordable option. However, it can add up to your actual damage costs. After a natural disaster, the key is to consult disaster restoration services as soon as possible. It can help you repair your property and prevent any further damage.
Natural disasters often overwhelm the capacities of local repair companies as demand for their services skyrockets. For this, it is crucial to seek professional help immediately.
A storm can also lead to additional secondary damages due to exposure to damaged property. These damages include ruptured pipes, leaky roofs, cracked walls, etc. A delay in seeking a professional can worsen the situation, raising your costs.
Seeking professional help ensures that your property is in the right hands. They will transform your home to its original pre-disaster condition.
Time is the Essence in Disaster Restoration
Quick thinking is a disaster damage technician's greatest asset. Even in the best of times, things can turn for the worse before you know it. 
A delay can saturate the already affected materials:
Moisture will start penetrating your home's construction layers from the likely water damage

It can lead to mold infestation

Electrical components can also begin to malfunction

Further deterioration of the structure
Although each project has a different solution depending on the damage, a timely response is key. However, a disaster repair professional will typically go through several steps to decide on the most effective solution.
Disaster Restoration Services in the Event of a Storm
Regardless of the season, wind and water from storms can damage your property. A leaky roof can quickly cause a lot of damage. If neglected, it can compromise the stability of the building, its foundations, and structure in general. 
Water damage repair should begin quickly after the storm to avoid further costly damages. If a storm has caused damage to your property, act quickly and contact a reliable disaster restoration company today.
The damage repair services often intervene quickly after the storm. An immediate action prevents you from further damage and additional costs.
Disaster repair services carry out:
a thorough inspection of the site to determine the damages and formulate an estimate

the inspection of any further damage resulting from the storm, such as water or mold damage

the repair and cleaning of the affected site

structural stabilization

repair of openings

repair roofs

boarding up and packing out services

repair leaks

storage services

Removal of debris; clear destroyed and damaged objects

extract stagnant water through pumps

file a claim to our insurance company based on the damages
Some home insurance contracts provide additional compensation for all these damages. Usually, home insurance only covers damage related to the disaster within the following 48 hours. 
An accident happens so quickly that you have no time to take all the necessary precautions to avoid worsening the situation. For example, if your roof is damaged, cover the entrances. The insurance covers these costs typically.
Disaster Restoration in Philadelphia
If you're hit by a storm and looking for a disaster restoration service near you, contact 911 Restoration of Philadelphia. 911 Restoration of Philadelphia team has IICRC-certified and trained technicians fully prepared to handle natural disaster damages. Restoring your home to pre-loss condition and helping you negotiate with your insurance agents are our top priorities. 
We are prepared to respond quickly to your needs and work on repairing your home to a livable condition as promptly as possible.