Disaster Safety Preparedness For Offices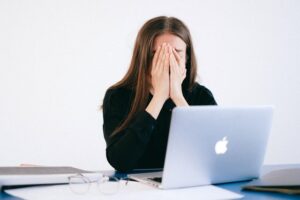 Business owners across organizations and industries have an innate responsibility of ensuring the safety and security of employees and customers on-premises. They must design and implement disaster safety preparedness plans to cope with workplace emergencies. A workplace emergency is an unforeseen situation that can:
Threaten employees and customers
Disrupt and shut down operations
Lead to physical and environmental damage
Emergencies may be natural or manmade, including but not limited to:
Floods
Fires
Hurricanes
Tornadoes
Earthquakes
Major power failures
Medical emergencies
Toxic gas releases
Chemical spills
Some business owners are required to have an Emergency Action Plan by OSHA (Occupational Safety and Health Administration). Needless to say, even if it is not mandatory, it is advisable to have a disaster safety preparedness plan in place for workplace and employee safety.
Importance of a Disaster Safety Preparedness Plan
A disaster safety preparedness plan is crucial because emergencies can occur when least expected. And when prepared, you can:
Minimize workplace damages
Evacuate the building safely
Manage and overcome life-threatening situations
Prevent personnel injuries
Establish a chain of command for clarity so that people don't panic and stay calm
Lower downtime
Things to Keep in Mind When Designing a Disaster Safety Preparedness Plan
Focus on Prevention
The first step to emergency planning and disaster safety preparedness is to focus on preventing it from happening. Therefore, we advise business owners and employers to invest time in identifying the possible risks at the workplace that can lead to disastrous situations. Assess potential risk and business impacts to find ways to be most effective and efficient in disaster planning and recovery.
Next, make sure to conduct regular audits and checks of systems like smoke detectors, panic alarms, and fire prevention systems to ensure the thing is working at its optimal level.
Program Management and Planning
Assign a team with carefully selected individuals to develop a systematic plan for approaching emergencies at work including, a host of potential hazards that may occur and updated as and when needed.
When planning, teams must be personnel-focused. They must create disaster safety preparedness plans with a focus on protecting lives and property in an emergency. The idea is to prepare for worst-case scenarios so that the organization is ready to deal with any calamity that may strike when least expected.
As a leading commercial and home restoration and repair contractor, we advise business owners to develop a plan that addresses:
Emergency response
Crisis communication
Resource management
IT
Employee assistance
Incident management
Business continuity
Hence, your disaster safety preparedness plan should focus on:
Emergency Notification Systems
Integrate emergency notification systems to send out critical messages to your employees across the organization at just a click of a button. This system comes in handy during emergencies as you can instantly notify employees of critical infrastructure incidents like power failure and sewage leaks.
An ENS is only effective if you have a proper chain of command in place. Hence, ensure and designate a chain of command. In other words, you must decide who will send emergency notifications when disaster strikes and who will be on stand-by if the designated member is incapacitated or unavailable.
Establish a Clear and Reliable Evacuation Plan
A clear and well-thought evacuation plan should be created for personnel safety. There should be designated primary and secondary evacuation routes and exits for easy, safe, and quick transactions. When planning, make sure that exit routes are:
Properly lit
Clearly marked
Accessible easily
Moreover, when creating an evacuation plan make sure to designate an outside place to meet everyone in advance. This is an essential post-evacuation protocol that will help make sure everyone has evacuated and is safe. Prepare a List of Emergency Contacts
Create a list of disaster relief agencies and emergency personnel like fire, police, ambulance, and hospital. This will ensure that you can contact them immediately for help, without any delay.
Create Emergency Kits
A proper emergency kit is needed when disasters like work-related injuries or medical emergencies occur on-premise. These emergencies require an immediate response. After calling 911 for help, medical aid on-site should be provided. For this, coworkers should be equipped with the right resources and emergency kit. The kit should be stocked fully with essential items like first aid supplies.
Also, to handle medical emergencies at work you can encourage employees to earn CPR certification or train them in the use of an automated external defibrillator. Moreover, disaster safety preparedness plans should also include teaching employees about the symptoms and appropriate responses in case of a stroke to a colleague. Medical emergencies may happen when disaster strikes because some people may panic, pass out or get hurt.
Once the disaster takes its course, we'd advise you to contact us. 911 Restoration is a home restoration company also specializing in commercial restoration services. We are a name you can trust and rely on. Our team is responsive, well-equipped, and knowledgeable. We will do our best and as needed to recover what you have lost and restore your property in the shortest time possible. From comprehensive restoration services to quality assistance and guidance, we'll work with you at every step of the way to ensure the recovery process is stress-free, smooth, and quick.