How 911 Restoration Uses Kindness to Improve Customer Experiences during Disaster Restoration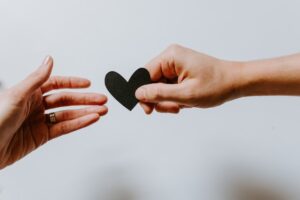 People who contact restoration companies like 911 Restoration have already been through some damage that could have been traumatizing for them. If we've got a call from someone with fire damage, we know that the family would be in despair and need constant help. With professional service, such families would appreciate the understanding and kind workers to validate their pain and worry.
Our main goal is to provide help to those in need. A house or property that meant so much to you is now facing some damage. We want you to put your trust in us during this difficult time and reach out to us for help. We ensure quality service and restoration in no time!
We Lend a Hand
Most disasters are no one-person job to clean up and fix. With damage comes a lot of risks, health hazards, and safety issues. Twice the hands mean half the time it takes to complete a task. In times of disaster, families who are going through it feel overwhelmed and alone in their misery; this is when they need someone to lend a hand. Professionals like 911 Restoration are there for you when you need them.
We dispatch our specialists within 45 minutes and are available on call 24/7 every day, even on weekends, so you never have to feel alone if a disaster occurs. We provide services for fire damage, smoke damage, water damage, mold damage, and many more, so worry not! We ensure our workers are skilled and professionally trained to provide the best service and fix your damage in no time.
We Are Empathetic
It is essential to show empathy and kindness to families whose houses just got burned or those who have to move out of their precious homes due to damage. 911 Restoration specialists and workers make sure they are understanding and empathetic to these families and cater to their needs in any way possible. With providing solutions and help, it is essential to walk in their shoes and to understand what they are going through. We then decide how to give the best assistance to relieve all the emotional distress the homeowners have been going through. Even if you haven't been in their current situation, empathy can go a long way to show that you care. With that being said, our workers provide words of encouragement and motivation to our clients in these difficult times.
We Listen
We not only are empathetic, but we listen to your needs. In cases of severe damage, we listen to how you want to go about the clean-up process and then come up with a plan. It is essential to know how our client feels about the process and have open communication to build trust. We communicate thoroughly so that there are no misconceptions and further damage to the property of homeowners.
We provide the best customer service and are available on call 24/7. Since we want our Restoration Company to differentiate itself from our competitors and provide you with the best service we offer, we promptly respond to calls and messages. Listening to our clients, giving them uninterrupted attention, and addressing their concerns are some ways to ensure the happiness of our clients.
We Aim to Exceed Expectations
Because we are so dedicated to what we do for our clients, we always try to go the extra mile and give them the best results. Our company invests in the best quality products and equipment to provide with the best services to our client, at the end exceeding their expectations. We hire the best workers for your service.
We Treat Others The Way We Wish To Be Treated.
If we value the loyalty of our customers, then we loyally provide our services to them. Everything we do goes both ways. If we expect our clients to be respectful to our workers and show kindness, we must take the first step and show them these qualities so they treat us the same. You're likely to call for help more from our company. With that, our customers are more likely to recommend that company's services to friends, family, and colleagues.
Customers value kindness; who would want to work with someone rude? They feel more satisfied when our workers understand them and serve them with compassion, patience, and respect. Our genuineness is what differentiates us from other companies, making our clienteles grow and increase every year. We now receive more calls than before because of the service we provide. Our kindness has helped our business grow!
911 Restoration of Philadelphia has experienced specialists available to restore your space. Call (215) 268-7407 to speak with the experts about the damage. Our priority is customer satisfaction, and our services are available 24/7 for your ease.